High Purity Metals
Listed on this page is our standard range of pure metals that we have available. Many of these materials come as wires, foils, sheets, powders, rods, pellets, granules, discs and sputtering targets. We are also able to supply crucibles, cones, ribbons and even mesh. Please give full details on the material, purity, dimensions, any special tolerances and the quantity required. We will endeavor to get back to you as soon a possible.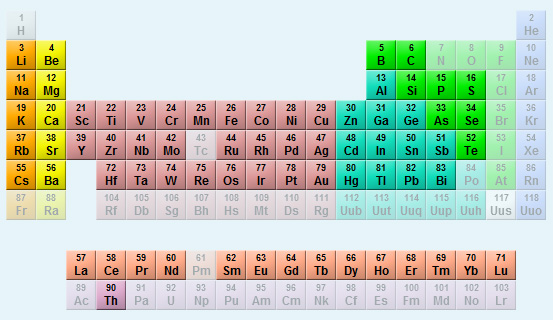 ---
Particle Size Measurement for Powders
Typically three procedures are employed to measure particle size: sieve, Microtrac Laser Diffraction and Fisher Sub-Sieve Sizing.
Almost all particle sizes listed in the section are based on Fisher Sub-Sieve Sizing, however, please bear in mind that the Fisher size must be looked upon only as a general guide to powder fineness and not as a measure of actual particle size distribution.
Should a particle size be expressed as -325 mesh, this powder will pass through a 325 mesh sieve and the particles will be smaller than 325 mesh. If a powder is defined as -200, +325 mesh, the powder will pass through a 200 mesh sieve but will be retained by a 325 mesh. Please note that the material that is less than 200 mesh but greater than 325 mesh in size, may vary in size, depending upon the position of the particle relative to the sieve openings as it passes through.
Particle Size Conversion Table:
Mesh Size
Approximate Micron Size
Millimetres
4
4760
4.76
6
3360
3.36
8
2380
2.38
12
1680
1.68
16
1190
1.19
20
840
0.840
30
590
1.590
40
420
0.420
50
297
0.297
60
250
0.250
70
210
0.210
80
177
0.177
100
149
0.149
140
105
0.105
200
74
0.074
230
62
0.062
270
53
0.530
325
44
0.044
400
37
0.037
625
20
0.020
1250
10
0.010
2500
5
0.005